Sustainably improving the wellbeing of low-income communities and small businesses through the creation of opportunities.

Venture Philanthropy
We make social investments (grants and concessionary loans) to lay the groundwork for an inclusive economy.
More Than Finance
We offer active collaboration, combined with non-financial support to our partners and communities.
Practitioners Network
We foster a community that exchanges knowledge and best practices to innovate, learn and inspire.
Our Approach
We strive to enhance sustainable economic opportunities by building on people's talent and creativity. By using the right tools, flexible funding and a knowledgable network, we aim to maximise transformational impact.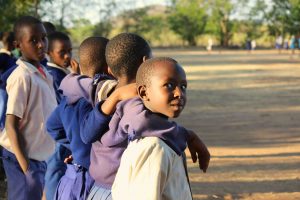 Listen Actively
Our actions are shaped by listening to people's needs and are grounded in participation.
Provide Knowledge & Technology
Making knowledge and technology accessible where it can serve the purpose of social impact.
Commit to Long-Term Partnership
Transformation requires long-term, consistent change. Our flexible funding and partnership model offers the conditions for sustainable change to occur. 
How We Work
Our partners lie at the heart of SCF
We aim to build strong partnerships with organisations that put social impact first. We also forge alliances with experts, universities, and corporations that lend their expertise and resources to advance common goals.
Learn more