Promoting Growth of Small Businesses in Arusha
The Office. Arusha Small Business Growth Program
Region:
Tanzania, East Africa
Area of expertise:
Small business growth
Type:
Project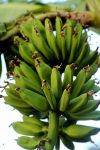 SCF has been working in Tanzania for several years, supporting local NGOs operating in the field of entrepreneurship and rural income generation programmes, as well as local entrepreneurs with loans and mentoring.
To strengthen our commitment to expanding economic opportunities in Tanzania, SCF has started a Small Business Growth Programme (SBG) in Arusha in 2020. The overarching goal is to improve the livelihood of households in Tanzania, focusing on the Arusha region, to increase incomes and access to dignified ways to earn a living. The program aims to support the development of a thriving small business sector by providing adequate finance and non-financial support to local businesses and promoting the consolidation of an effective ecosystem that enables sustainable and inclusive growth of local entrepreneurs. The initial focus is in the sectors of horticulture, dairy, poultry, red meat and tourism.
The program offers financial and non-financial support at the start to small enterprises that work embedded in offtaker models and require investments within the range of 15k to 150k. Small businesses face challenges beyond financial needs and require constant capacity and skills expansion. Adaptive finance encompasses complementary support to ensure entrepreneurs and their stakeholders grow in alignment and to the betterment of their communities.
The program also aims to support women and youth-led businesses so as to offer greater access to opportunities to these groups.